The adventurer's logbooks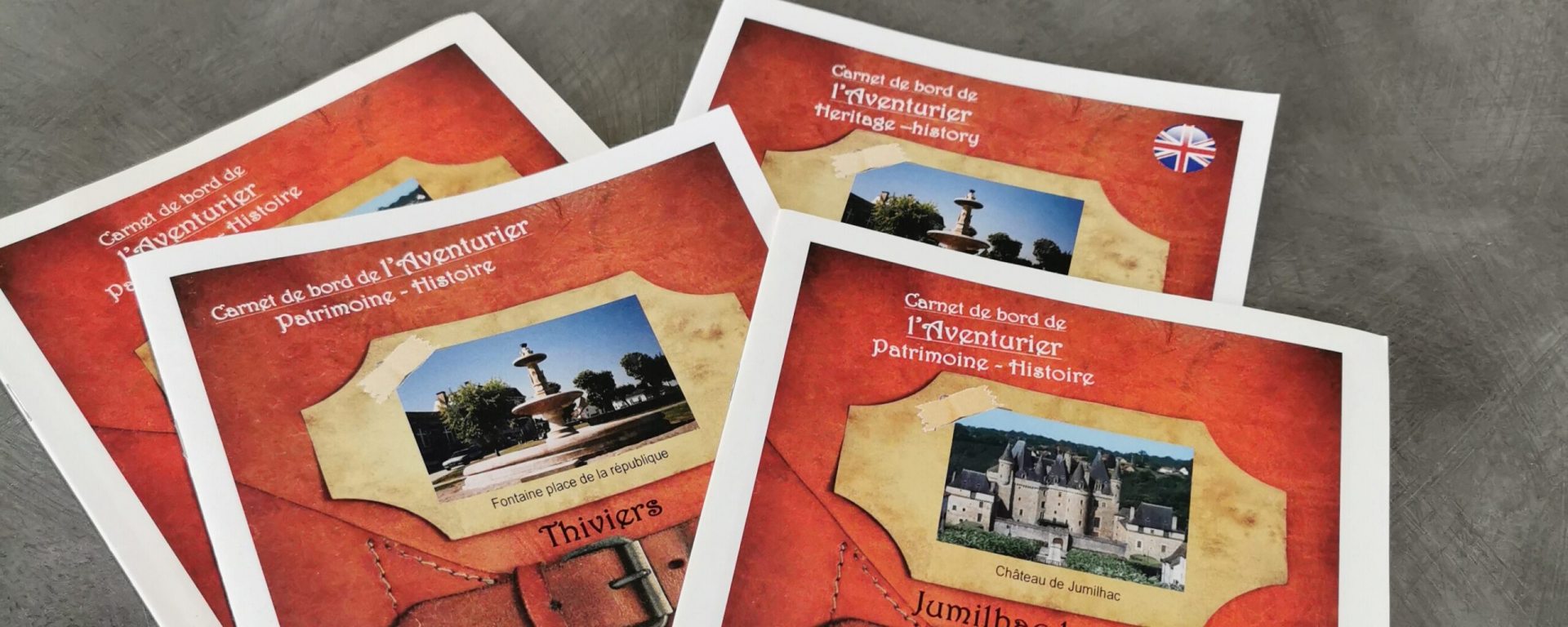 Join the family exploring the villages with a game and riddles.
The logbook routes introduce you to 9 towns and villages: Corgnac sur l'Isle, Jumilhac le Grand, La coquille, Miallet, Négrondes, Saint Jory de Chalais, Saint Paul la Roche, Saint Priest les Fougères, Thiviers.
Our villages are jam-packed with history, heritage and oddities… They often go unnoticed and we don't spot that sculpture on that wall, this IGN benchmark, that funny sign etc. Pépito is your guide introducing you to hidden gems on street corners, walls, the ground and more.
Unleash your inner adventurer!
Make sure you visit the churches and sites like the Galerie de l'Or gold museum and Château in Jumilhac le Grand, wander around Mialletand La Barde lakes near the Périgord-Limousin Regional Nature Park visitor centre (pnr).
Join a Terra Aventura scavenger hunt in Thiviers , Jumilhac le Grand, Miallet and La Coquille.
Further information: www.terra-aventura.fr
Visit our tourist information centres for information or booklets!

They are also available to download here!

PDIPR hiking loops start in the villages.

There are picnic areas and play areas nearby.
What's hot:
The walks are short so they're ideal for the whole family!
What's not
The routes are outside so make sure the weather is OK!