3 ideas to cool off!

It's hot outside so I wanted to share a few slices of paradise with you!
The Isle and Côle are little rivers in our beloved Périgord which wind through our region for miles and are ideal for cooling off.
Idea n°1 in Jumilhac le Grand
One of my favourite spots for chilling out is at the foot of Château de Jumilhac.
At the foot? That's right, at the foot of the Château!
Green and blue, the colour combo you'd expect in the region!
It certainly feels like there's somewhere to cool off here in Jumilhac-le-Grand. To get there, go down Rue des Croix Bancaux (the one to the right of the Château when you're facing it). Go past the bridge over the Isle, turn right and you're there:
You can also go climbing here (on a steep but secure cliffside), do archery or gold panning in the river. Check out the class schedule HERE !
For further information, come and visit us at Tourist Information on Place du Château!
Idea n°2 in Corgnac sur l'Isle
The river runs through the village… You can relax in the shade of the alders and other trees, listen to the gurgling river and look out for dragonflies and damselflies in different spots in the village centre.
If you want to find out more about this little gem of a village, visit Tourist Information in Thiviers and ask for the Adventurer's Logbook!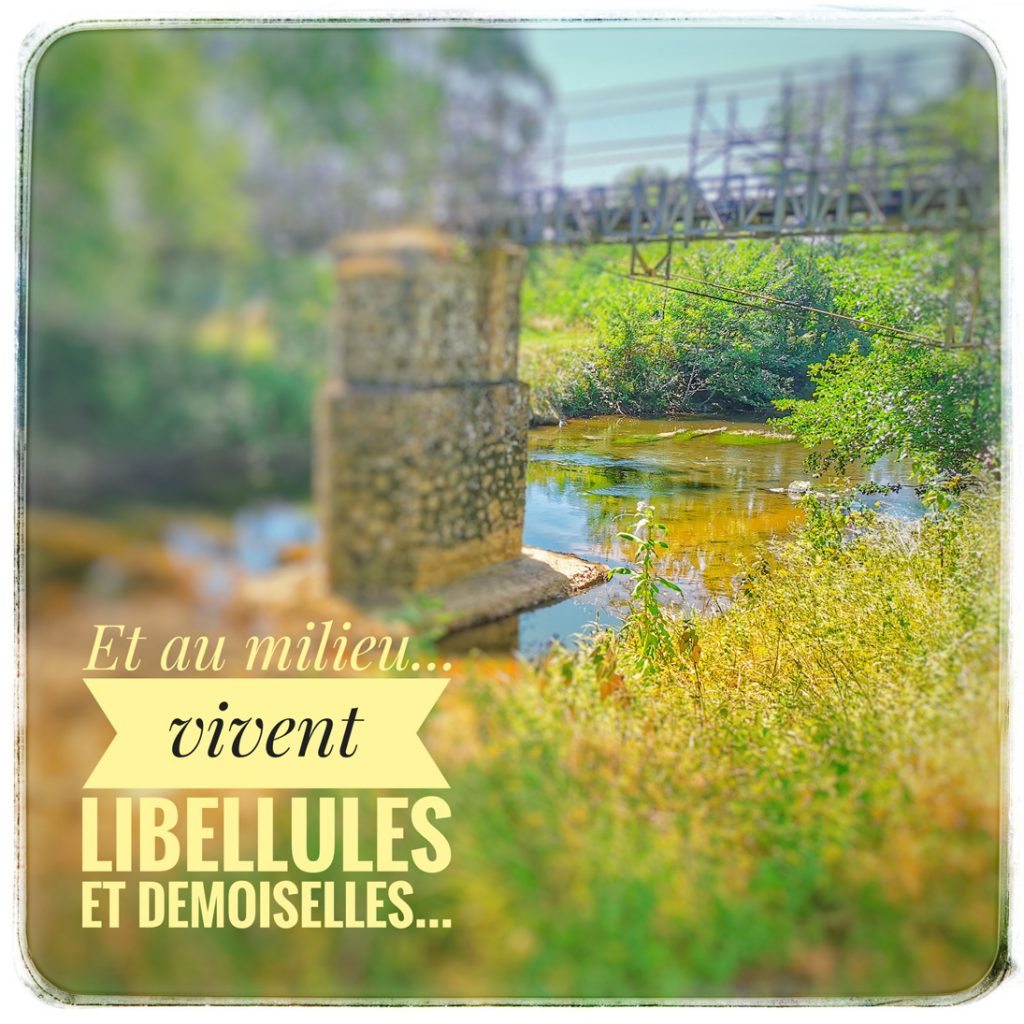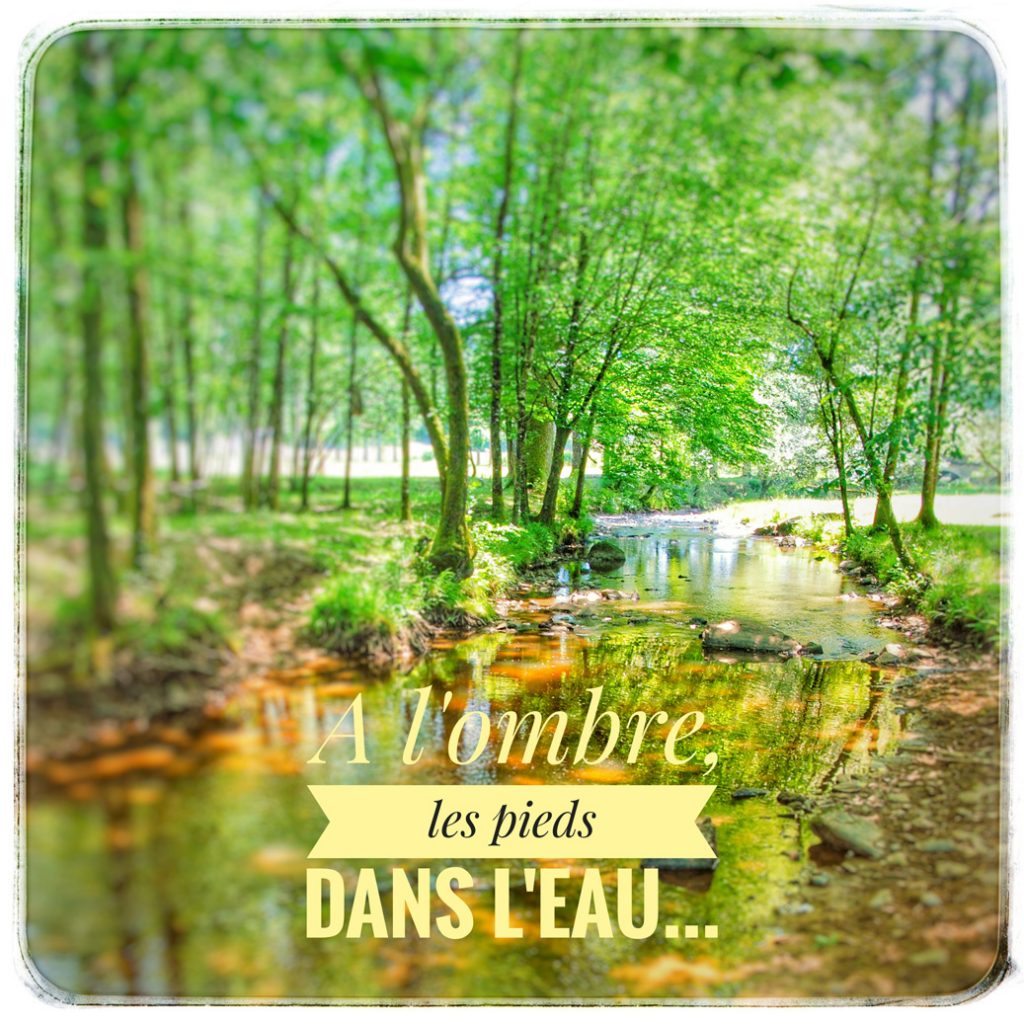 Idea n°3 in Saint Jory de Chalais
Take the D98 towards Saint Martin de Fressengeas to soak up the Côle riverbanks. Head towards the horse riding arena and gaze at the winding Côle.
The Miallet dam provides some of the river's cool water.
Several dragonfly and damselfly species like to soar over the river, land on pebbles skimming the surface or the grass and irises on the riverbanks…
Now you just have to pick your favourite place (or remember them for future reference) for a nap, picnic or evening with friends…
But don't forget :
your camera
towel
picnic
and your friends!
Feel free to share your best photos with the hashtags:
#jumilhac #holidaysinperigordlimousin!
And most importantly… Enjoy!