Saint Jean de Côle,
one of the most beautiful villages in France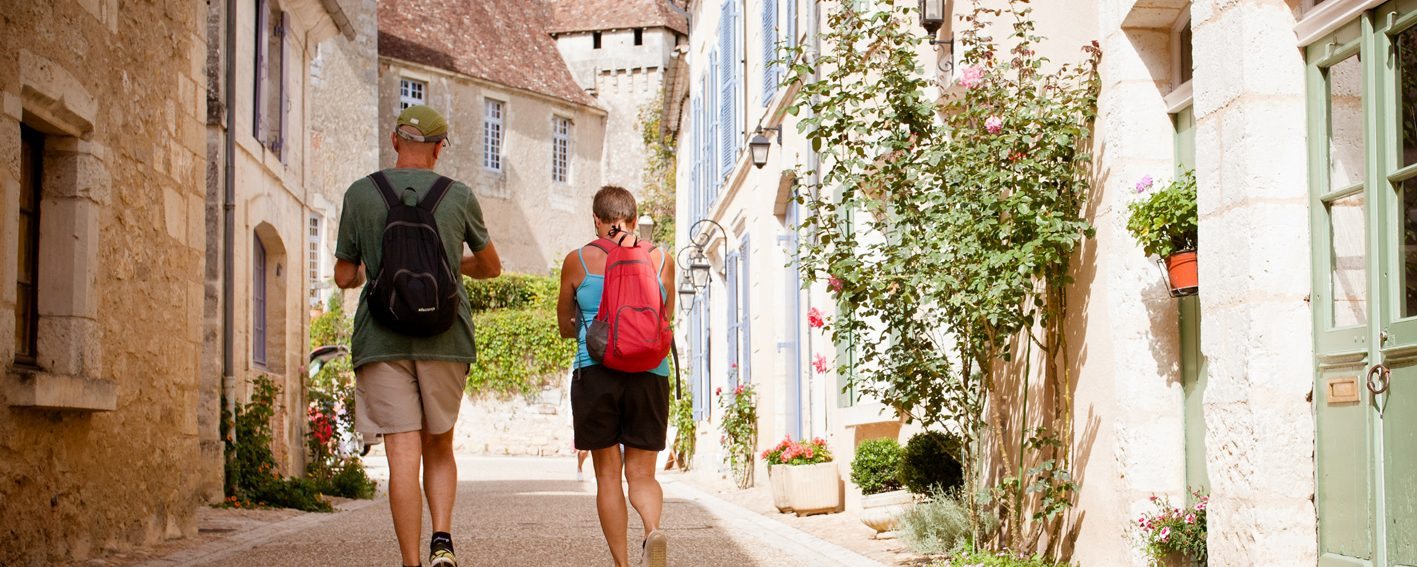 Saint Jean de Côle, one of the most beautiful villages in France !
You're going to love the village !
Château de la Marthonie, the illuminated Romanesque Byzantine church with a sound system (12th century), priory (16th/17th century) and humpback bridge (15th century). Take part in tours to soak up the flower-lined streets lined, pretty restored houses and old street with half-timbered houses and beautiful roofs.
Don't miss the church. The quirky layout is one of a kind in Périgord. Gaze at the chapels and their fantastic modillions, tombs, sculpted columns, stands and 17th century paintings. Light and music elevate the interior.
Kids, meet Saint John! Dress up and hit the village! Meet at Tourist Information (2.50€)
A leisurely Terra Aventura trail introduces you to Saint John so you can find Zéroïk !
Take a walk in the shade on the former railway line near the village : The Greenway. The old Saint Jean de Côle train station is within a kilometre and marks the start. Walk or cycle to Thiviers ( 7 km) or Saint Pardoux la Rivière (10km) but remember you've got to come back !
We could harp on about the village for hours! The best thing to do is to see it for yourself !
©Aurelie Stapf – porteurdesonge.com
Free parking at the edge of the village for cars and motorhomes

Motorhome station (tokens available to buy from Tourist Information and Vival shop)

Near the Greenway and

Flow Vélo

bike paths

2 PDIPR hiking loops start in the village.

Picnic tables

Play area
Tourist Information provides
Guided village tours Monday-Friday July to mid-September at 11am: 5€/pers.
Daily tours outside the Château at 3pm and 5pm July to mid-September: 3.50€/pers.
Audioguides in French, English and Spanish (50 min): 5€/pers.
Groups: all year booking required
St Jean de Côle Tourist Information : +33 (0)5 53 62 14 15
Saint Jean de Côle village is :