Brantôme,
the "Venice of Périgord"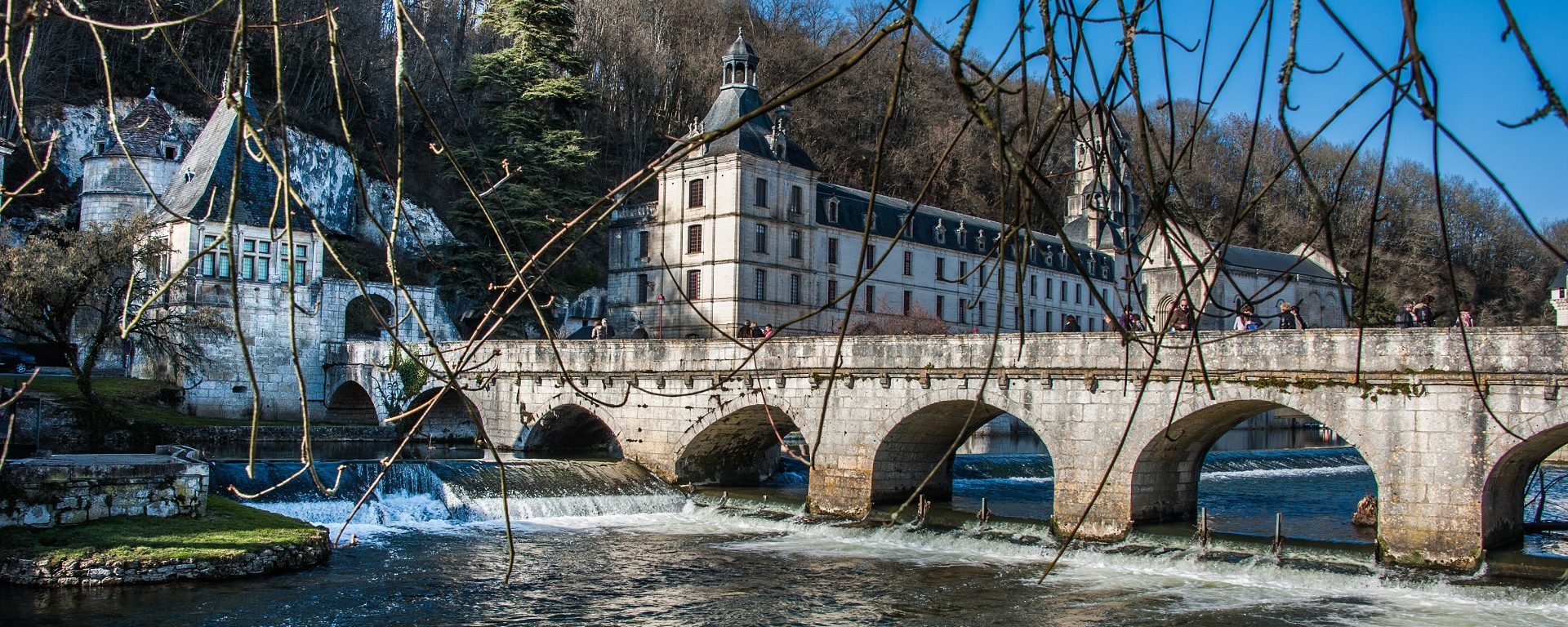 Brantôme is one of the gateways to the Périgord-Limousin Regional Nature Park. It's surrounded by the Dronne River which runs through most of Périgord…  Its monuments and streets are ideal for a stroll.
The town has a fascinating past and fabulous architecture. Pont Coudé bridge takes you to Jardin des Moines park with unobstructed views of the Benedictine Abbey built on the hillside. It is home to the strange and mysterious Grotte du Jugement Dernier (Cave of the Last Judgement). The Campanile bell tower is among the oldest in France. The ages swirl together among the troglodyte dwellings, streets and houses: Middle Ages, Renaissance, modern times etc. There are surprises galore in Brantôme.
The Dronne River around Brantôme is the perfect place to walk by the water, take a boat trip or simply feed the ducks. The parks are leafy with 100 year old trees, shrubs, plants and flowers and ideal for some R&R.
Brantôme is magical ! It's the place to be on Friday morning… Local traders and producers flock to the market to showcase their expertise and regional specialities.
Make a beeline for Brantôme! Enjoy every place and every moment!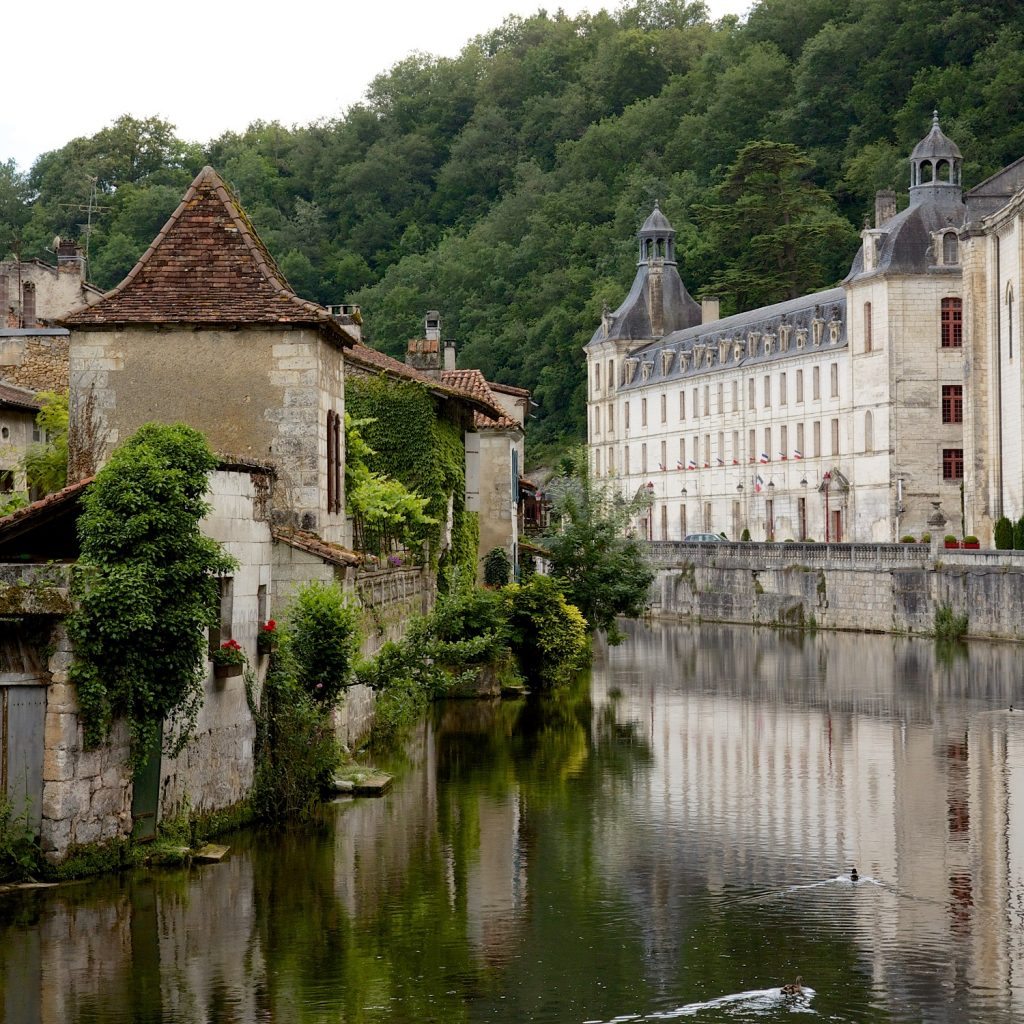 Car parks,

Shops,

Motorhome area,

EV charging points,

Play areas,