Stargazing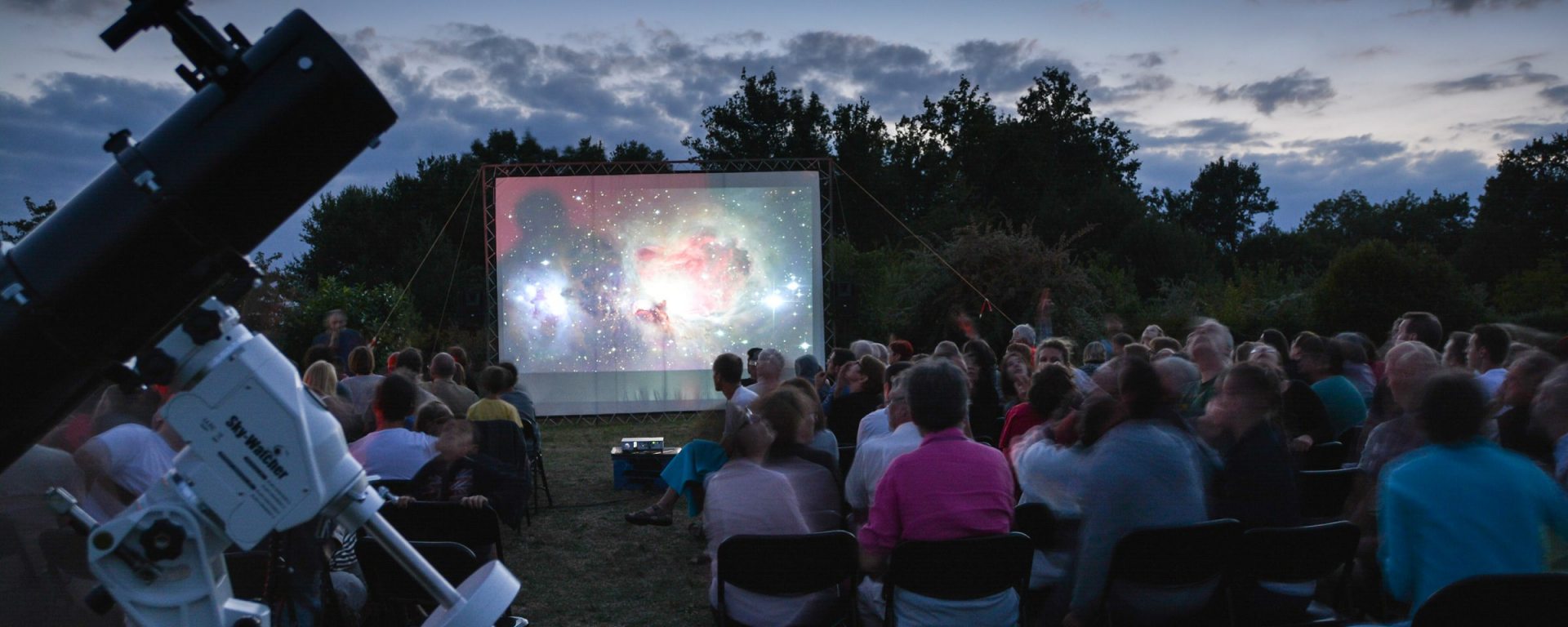 You're in for a night to remember: the stars come out every time the sun goes down.
Périgord Limousin is halfway between Périgueux and Limoges. We're far enough from town centres that we avoid their light pollution and can feast our eyes on the sky full of stars!!
Some villages even turn their streetlights off at night so we can gaze at the stars, constellations, clusters, nebulae and even spot a few planets. Our local villages of Nantheuil, Jumilhac le Grand, Saint Jory de Chalais, Saint Pierre de Frugie are "dark sky villages". Each one reduces lighting on streets and public buildings as well as encouraging businesses to turn off their lights and illuminated signs.
The stargazing to do !
If you want to make the most of the stars, head to the Courtigeauds observatory! You're in for a magical evening!

Some Friday nights in summer, you just have to follow all the cars from Thiviers to find the right place. You'll get a warm welcome from the volunteers at the Régulus Club. The stargazing evening is free but feel free to thank them with a donation… It will help the club fund its work!

The meeting time isn't quite late enough so you need to wait until night falls and the stars shine… You may be lucky enough to see the ISS go by!
After a few minutes of patience, the magic of the night comes to life.

We're walking in the dark but our eyes get used to the lack of light… Use your peepers (and a little help from the sky) to spot the Big Dipper, Venus, Cassiopeia or seek out Pegasus, Coma Berenices and many more!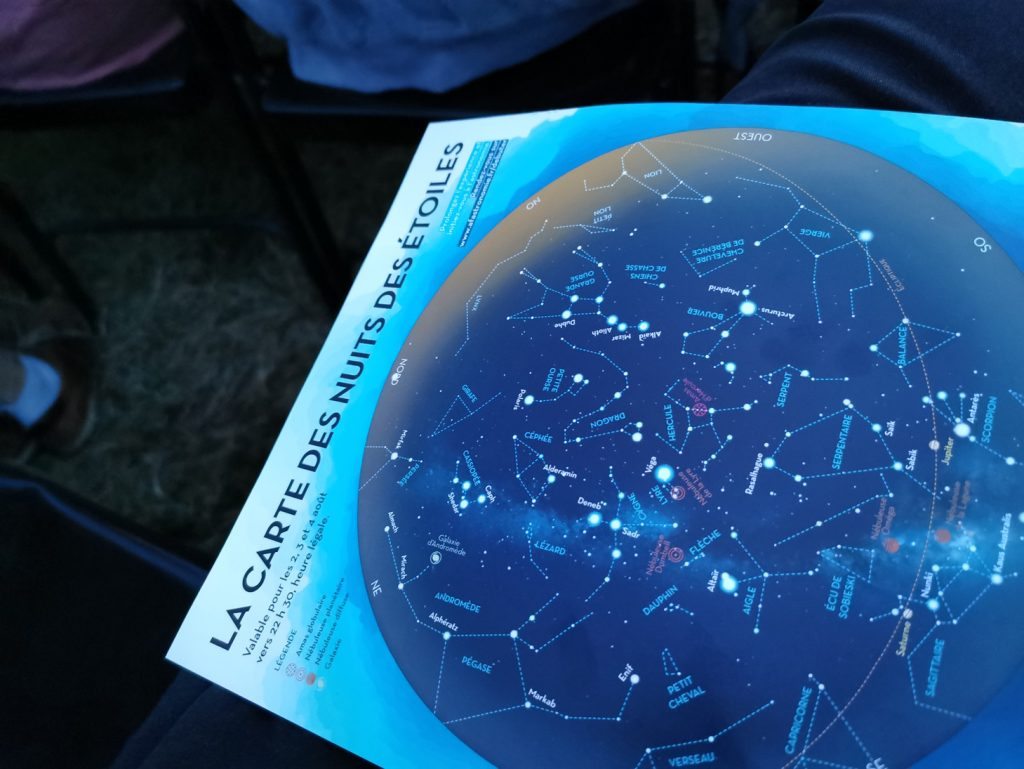 Newton telescope
Better still, get up close and personal with the planets! Wait your turn to see Jupiter or Saturn with the 450mm Newton Telescope next to a little darkroom (the kind that doesn't disrupt observation). We then climb 3 steps and here we are on the terrace. The telescope is ready to go, just close one eye and look with the other!
Our lens focuses for us so we can gaze at what the volunteers at the Régulus Club have spotted.
The sight for sore eyes is literally out of this world! If you meet Gérard, a club volunteer with a passion for the sky and photography, he will share some tricks to spot the constellations easily!
Do not miss the stargazing night (beginning of August) because there's a planetarium on top of the binoculars and telescopes!
A great activity to do with children !