Unleach your inner stonemason !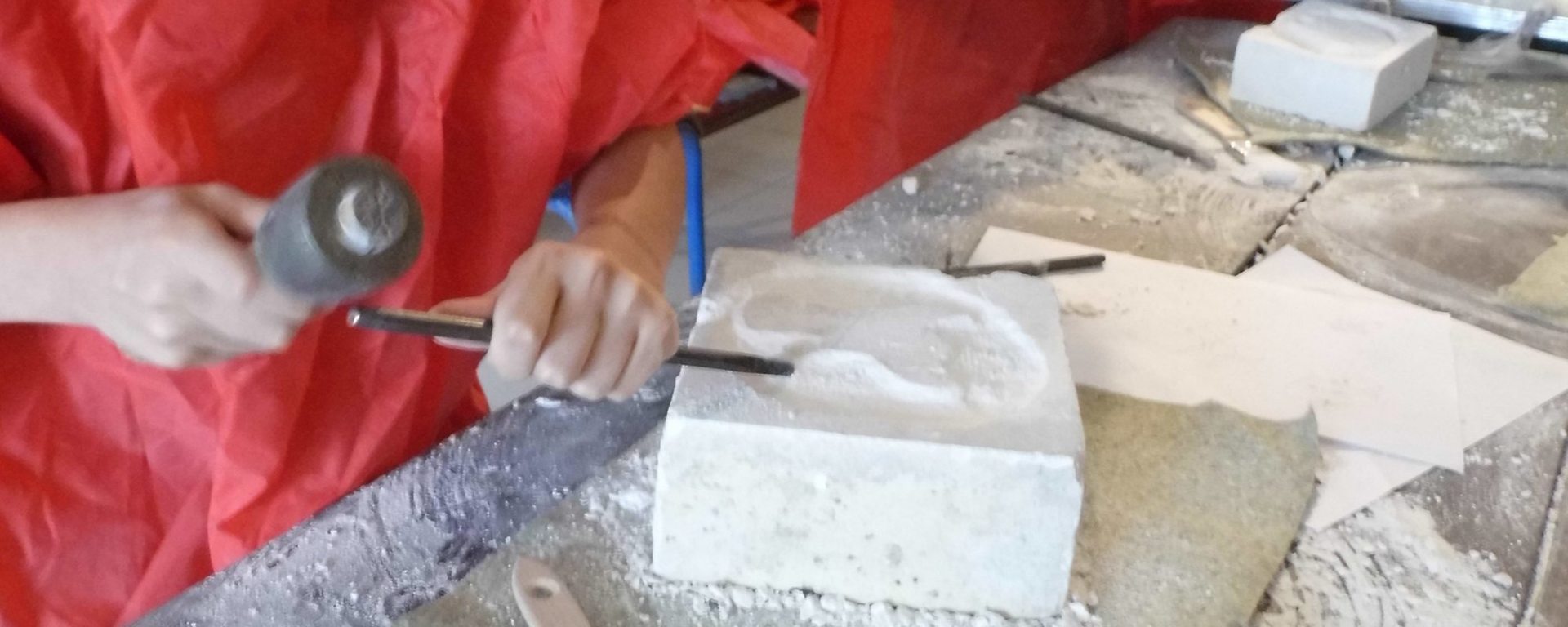 Have you ever tried putting yourself in a stonemason's shoes? It only takes 4 hours and at the end you take home your sculpted masterpiece. Worried you're not artistic enough? Don't be!
There's an artist in all of us and everyone goes home with their artwork!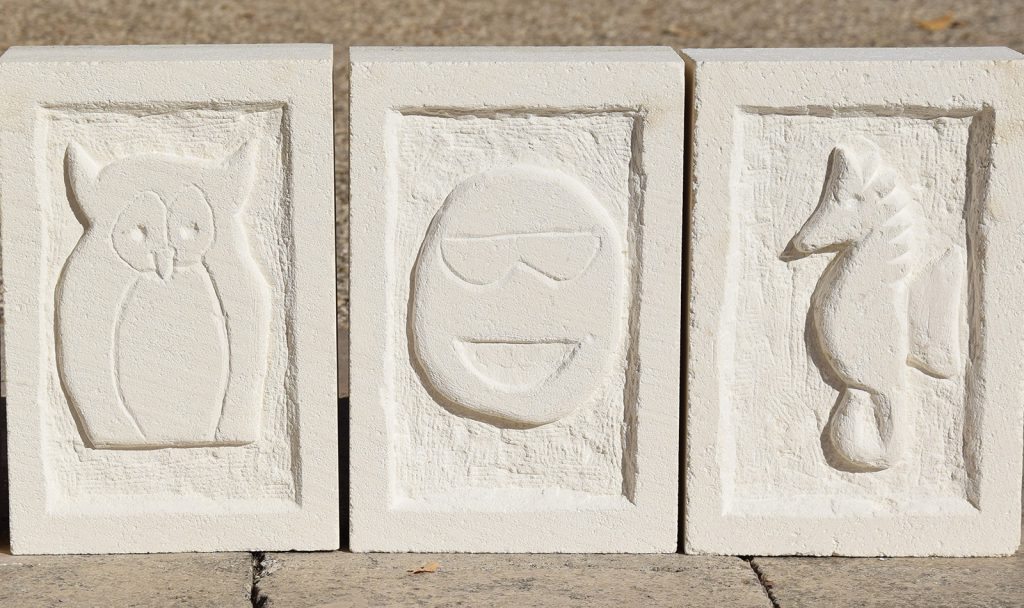 Step 1: awaken your senses
The key ingredient: stone !
Use your sense of touch and sight to get a feel for it. You're going to be using Paussac stone!
So what is Paussac stone? Paussac and Saint Vivien limestone is a sedimentary rock that can be cream or ochre in colour. It's neither too soft nor too hard making it ideal for masonry! Dominique uses stone from the family-run Constant quarries that's been passed down from father to son for 7 generations! Paussac stone has been used for a very long time around here to adorn window frames, door frames, quoins, cornices and indoor and outdoor features (hearths, barbecues, sinks, fountains, wells, beams, stairs, letterboxes etc.)
Now you have to come up with an idea and that's where Dominique (Domi) comes in with her helpful advice.
Picture what you want to depict on the stone. Do you want an animal or a symbol? A little texture or a lot? This stage is all about invention, imagination and visualisation!
Sketch it out first then lightly trace it onto the stone so you can visualise the idea.
What next? Dive in! We start by engraving the drawing using a point to bring it to life. Then it's time to get some tools…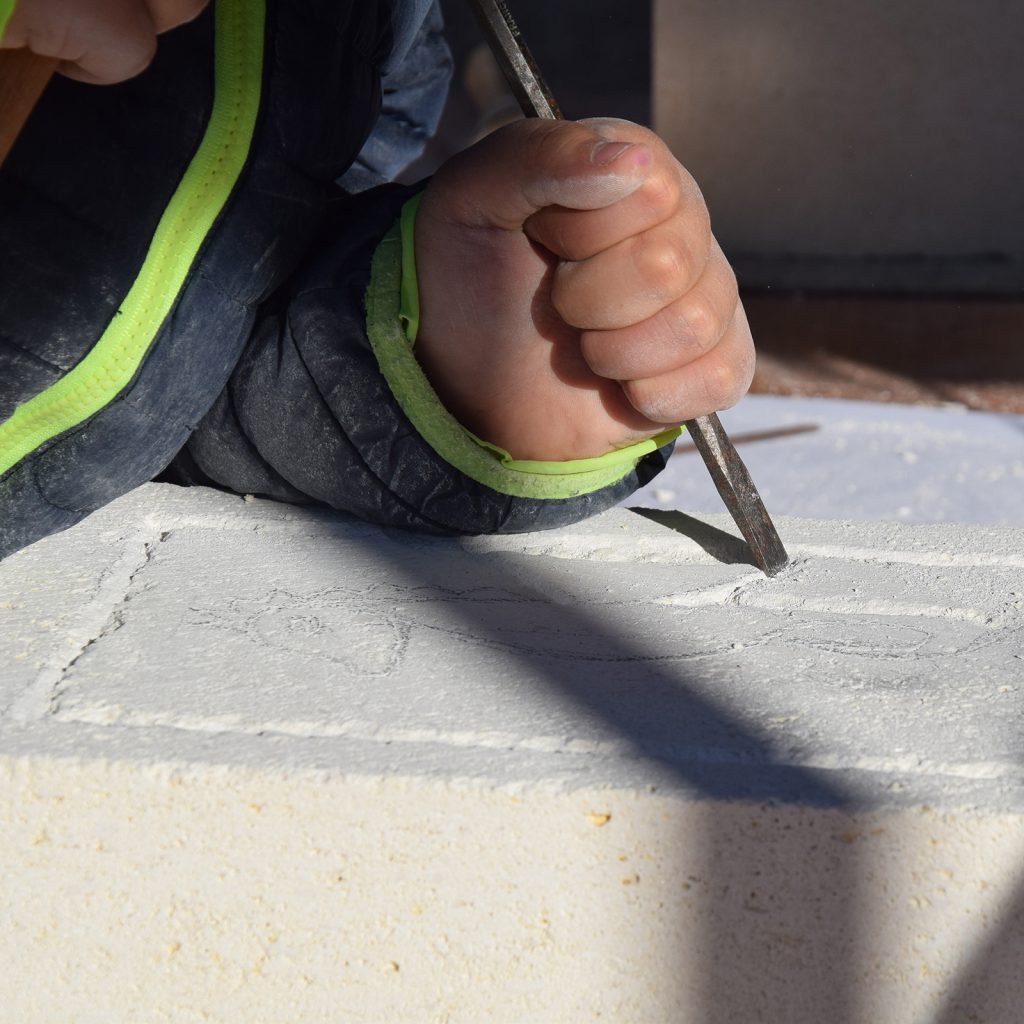 Step 2: learn the tools of the trade
Stone is a good start but you need more than that. Stonemasons need some tools to work with it.
Some have mysterious names that you may not have heard before, but you'll know them like the back of your hand by the end!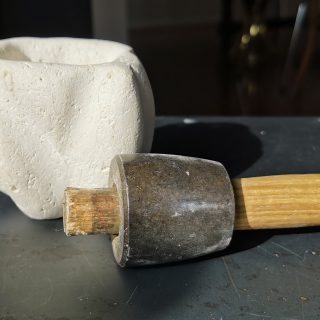 Club hammer : this is one tool you need to learn how to handle without whacking your fingers. It's a special power tool weighing in at 400g. This is what powers other tools to engrave, hollow out, chisel, chamfer, bevel, clear, deepen, facet and sculpt stone.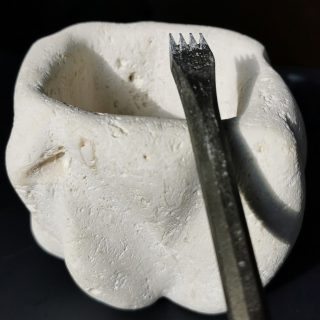 Tooth chisel : this rake-like tool has a flat end with teeth. You use it to sand, clear, hollow out and bring your idea to light!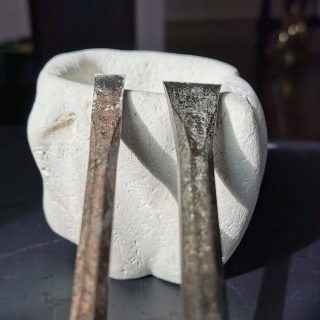 Carving chisel : flat tool with a sharp end. It helps you get the right size, define the edges, smooth out a side, start a moulding, create carvings etc.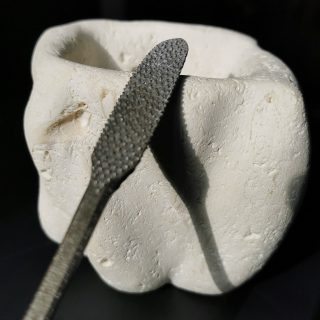 Rasp : no need for a club hammer. This is a finishing tool to polish and sand the stone for smooth results.
Step 3: get arty
This is a great thing to do with others be it family, friends, or even strangers!
Everyone gives it a good go to create their own masterpiece.
This is a chance to look into yourself and focus your mind. You need to concentrate to avoid chipping anything away by accident.
Domi's support will help you to be focused, careful, curious, motivated and thoughtful.
Take your artwork home with you! Domi will tell you to:
Display it in the right spot so you can always admire it! Just keep it inside if you don't want it to get mossy!
Impress your visitors and protect your furniture with bits of carpet under the stone.
Want to try it for yourself?
A few dates available all year round.
A big thank you to the Constant & Fils where the stone comes from: CONSTANT & FILS – Aux Carrières – 24310 PAUSSAC SAINT VIVIEN +33 (0)5.53.04.56.70 sarl.constant@laposte.net