The Perigord Vert rail bike !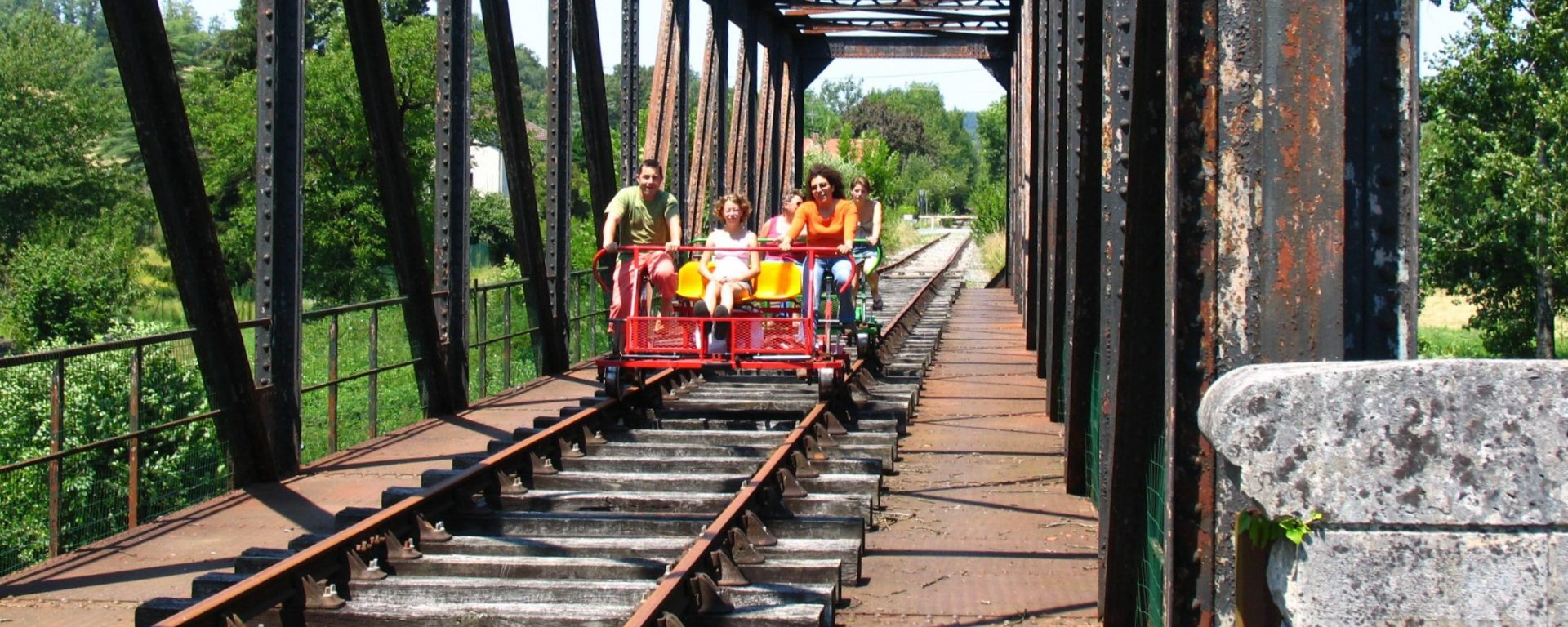 Your rail bike outing with family or friends: 50% fun + 50% adventure = 100% good times!
It's time for a unique experience in Périgord, the rail bike!
A guaranteed change of scenery !
Whatever route you choose, the unique experience you're about to have gives you a change of scene and a bit of a workout.
Get your calves pumping with a 2-hour ride on a former railway on a 14km route in Périgord Vert. Travel back in time as you zip through old stations and drink in our stunning scenery.
If you pick the Corgnac-Saint Andrieux route and are feeling brave then ride over St Germain des Prés Viaduct.
Thrills guaranteed !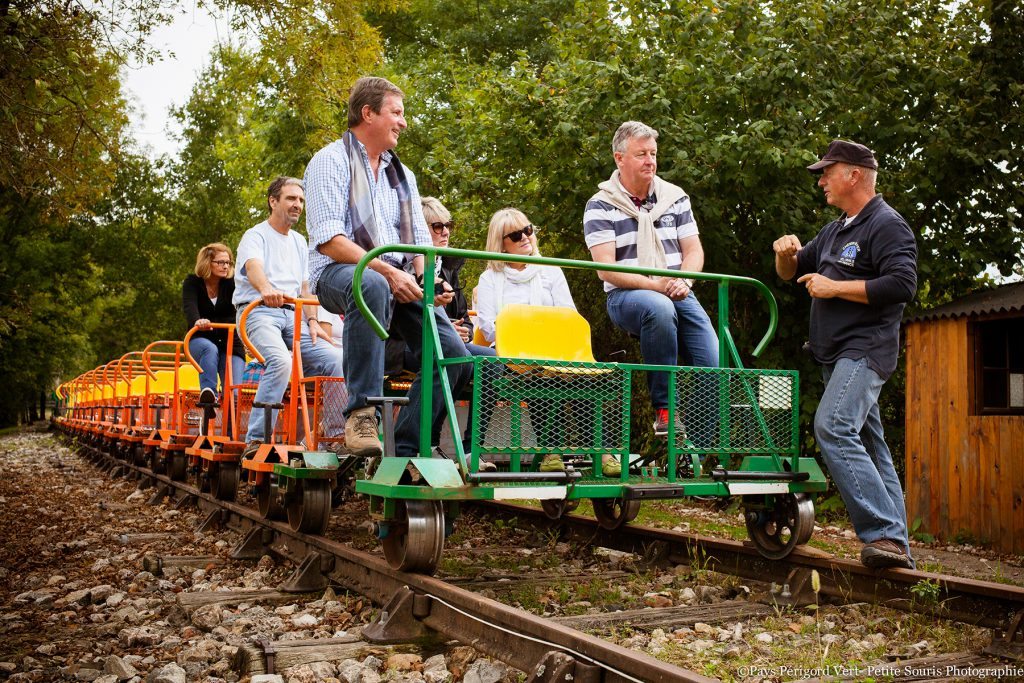 3, 2, 1, Go!
The rail bike team are ready and waiting outside the village of Corgnac sur L'Isle. Once the presentations are done and the explanations have sunk in, it's time to get going.
Let's explore the Périgord Vert landscapes with a few miles riding in the shade and a big gulp of fresh air.
Can you hear the sound of the wheels on the rails? It's like you're on an old steam train. You won't see the scenery you can see from the rail bike anywhere else.
The adventure continues: it's time to go down and cross the modern roads used daily by cars, bikes and motorbikes. Up go the level crossings and we're off again.
Feel free to wave at the cars waiting for you to cross.
Don't worry, there's a break scheduled so you can recharge ready for the return journey. Join Cathy & Daniel for a pick-me-up.
If you're a bit of a Sunday rider then the rail bike team have e-bikes for you. You're in for a treat from this all-season activity! Just ask Laura, she hasn't forgotten testing out the rail bike experience.
What's hot :
Electric assistance is included for each Vélorail. You will be surprised by this unusual activity possible at any time of the year !
You can rent electric scooters to go for a ride (05 53 62 16 38)!
All year round/Booking compulsory
40€ by rail E-bike (maximum 5 people, not accessible for children under 3 years)
Parking at the rail bike entrance and refreshment stand

Restaurant & local shops in the village of Corgnac sur l'isle

Picnic tables by the river behind the town hall

The Adventurer's Logbook is available if you arrive early (family fun) !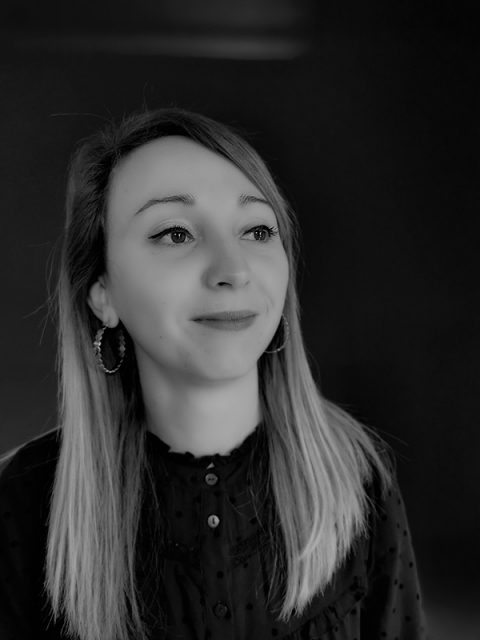 Plus :
Laura tested it ! She still remembers…