Nicolas Cousinou's
recipe
It's the food that makes memories here! Fancy a demonstration by a chef?
Périgord-Limousin Tourist Information welcomes chefs with open arms! They come to showcase a recipe and tell us about their amazing trade. They get our mouths watering before we even tuck into their dishes…
Nicolas Cousinou brings us different deliciously delectable recipes every year!
He always uses seasonal produce and ingredients from his own garden! He even has hives for honey made by our beloved bees… We joined him for a demonstration at the Foire des Rois which is held on the 2nd Saturday of January in Thiviers.
January's biggest star: truffle!
Nicolas presented a recipe… using truffle…
Here's the recipe from the man himself!
Feel free to share your photos of your dish! #holidaysinperigordlimousin
Périgord black truffle custard.
Ingredients :
Serves 4 :
-4 eggs
-10 g black truffle
-50 g salted butter
-20 g double cream
-1 large slice of brioche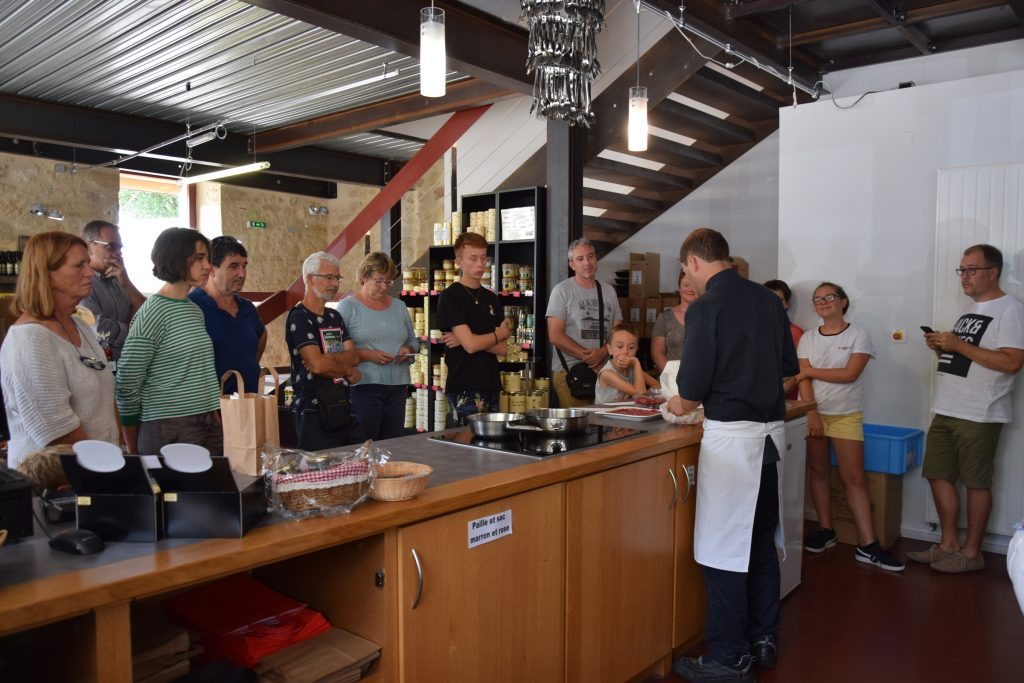 Method
Crack the eggs (or use a knife to remove the top)
Clean the shells in cold water
Slice the brioche into 1cm soldiers
Spread salted butter on the soldiers and toast them in the oven
Whisk the eggs and cook in a bain marie until thick
Add butter and cream
Blend if there are bits
Add grated truffle to the custard
Pour into egg shells
Garnish soldiers with truffle shavings
Serve warm in an egg cup with brioche soldiers.
Nicolas Cousinou is the chef at L'Escapade des Sens in Thiviers. He and his team love cooking up new recipes using garden produce!
Try it for yourself!